Fire Emblem Warriors: Three Hopes - The Loop
Play Sound
The Celtic civilization (Celts) is a default civilization in Civilization II.
Color
[
]
The Celts are a white civilization. A game including them will not have the Romans, Russians, or Incas.
Leaders
[
]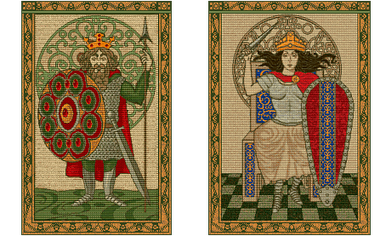 Main article: Leaders (Civ2)
The default male leader of the Celts is Cunobelin (died c. 40), a king of the Catuvellauni Britons who controlled the area around Colchester and St Albans just prior to the Roman conquest of southern Britain. His story was loosely adapted by Shakespeare as Cymbeline.
The default female leader is Boadicea, a variant spelling of Boudica (died c. 60), wife of Prasutagus, a king of the Iceni Britons who controlled the area around Norfolk. Unjust treatment following her husband's death provoked her to leading a failed revolt against Roman rule.
Celtic leaders use the default titles except under fundamentalism. A Celtic high priest or priestess is known as a "druid".
Personality
[
]
The Celtic AI is rational and expansionist.
City list
[
]
Main article: City (Civ2)
The Celtic city list is a mix of Welsh, Irish, and Scottish placenames. The names are mostly modern English forms and are mostly medieval sites having nothing to do with Cunobelin or Boadicea and little to do with the ancient Celtic civilization that spread from Ireland to Greece and Anatolia.
Cardiff (default capital)
Kells
Carmarthen
Caernarfon
Tintagel
Caerphilly
Cork
Rhymney
Iona
Rhondda
Illauntannig
Swansea
Durrow
Merthyr
Tara
Llangollen
Dinas Powys
Aberystwyth
Rhayader
Abergavenny
Dinas Emrys
Cardigan
Llanelli
Maesteg
Neath
Denbigh
Ayr
Inverness
Rothesay
Maltaig
Nairn
Arbroath
Carndonagh
Donegal
Omagh
Drogheda
Enniscorthy
Dungarvin
Youghal
Killala
Perth
Arran
Carsaig
Carrowmore
Llanenddwyn
Caergybi
Rhyl
Dyserth
Corwen
Arthog
Llanbadarnfawr
Mallwyd
Criccieth
Aberffraw
When this list is completed, the game continues with the names in the extra cities list. When that list is completed, the game cycles back to the top of this list with "Cardiff" again.
Scenarios
[
]
Main article: Scenario (Civ2)
In the Rome scenario, the Celts are purple (Mongols) and occupy northern Europe, the Peloponnese, and central Anatolia. Their biggest city and capital is La Tene.