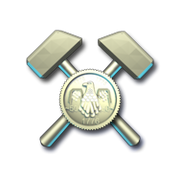 Back to Game concepts



Go to the Social Strategy article

Socialism is a social policy in Civilization V. It is part of the Order tree and requires Planned Economy. It is removed from the game in Civilization V: Brave New World.
Game Info
[
]
Gold maintenance costs of Buildings reduced by 15%.
Strategy
[
]
Civilopedia entry
[
]
Socialism is an economic and political system in which the state has some control over the "free market." In a socialist state there might be private factories, but the central government sets the workers' wages and oversees their working conditions. Socialism might be seen as a halfway-point between free market capitalism and communism. Most successful modern states are socialist to some degree or another. The government of the United States of America routinely interferes in the workings of the country's privately-owned businesses, extracting taxes to pay for social security, setting pollution standards, mandating safety features, and so forth. The political argument in the United States isn't really over whether socialism is good or bad - it's over how much socialism is too much.