Roblox: DeepWoken - The Loop
Play Sound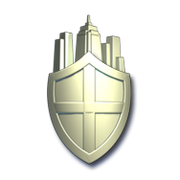 Go to Ideology


Go to Social Policies


Go to Diplomacy

Universal Suffrage is a social policy in Civilization V. It is part of the Freedom tree. In Brave New World it is a Level 2 Freedom tenet.
Game Info
[
]
Normally, Specialists produce the same +1

Unhappiness per one

Population as does any other

Citizen. This policy halves that. This is equivalent to increasing each

Specialist's output by +0.5

Happiness.
Civilopedia entry
[
]
Many political struggles have been concerned with gaining the right to vote (as opposed to the opportunity, an important distinction) in public elections in a democracy. Where universal suffrage exists, the right to vote cannot be restricted by gender, race, belief, wealth and property ownership, or social status. In most western nations, full universal suffrage followed universal male suffrage by one or two decades; in 1893 AD, New Zealand was the first nation to achieve universal suffrage.