The Vikings are a civilization in Civilization II.
The Vikings are a blue civilization. A game including the Vikings will not involve the Germans or French.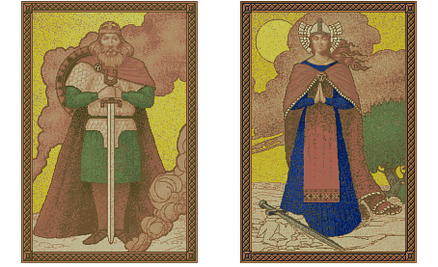 Main article: Leaders (Civ2)
The default male leader of the Vikings is Canute, a variant spelling of Cnut. Cnut the Great (c. 995–1035) was a Knytling king of Denmark and Norway who conquered the English in 1016. He is famed for having ridiculed his fawning adherents by futilely commanding the tide to rise no further.
The default female leader is Gunnhild. A number of noble Norsewomen bore this name, including the witch Gunnhild Kingsmother, Cnut's mother Gunnhild of Wenden, Cnut's daughter the German empress Gunnhild, and Gunnhild Svensdaughter, queen of Denmark and Sweden.
Viking leaders use governments' default titles, except under despotism. A Viking emperor or empress is known as a "warlord".
The Viking AI is aggressive and expansionist.
Trondheim (default capital)
Kaupang
Uppsala
Hladir
Aarhus
Viborg
Roskilde
The Udal
Lindholm
Jorvik
Westness
Jarrow
Skara
Ravning Enge
Birka
Jarlshof
Sigtuna
Odense
Lunde
Larne
Hedeby
Aldeigjuborg
Holmgard
Nonnebakken
Ribblehead
Thwaite
Askrigg
Trelleborg
Risby
Jelling
Vorbasse
Fyrkat
Kvivik
Thursa
Oslo
Goteberg
Stavanger
Tromso
Nesna
Steinkjer
Torshavn
Lerwick
Narvik
Grimstad
Uddevalla
Trollhattan
Karlstad
Visby
Norrkoping
Ostersund
Esbjerg
Hjorring
Naestved
Ystad
Reykjavik
Community content is available under
CC-BY-SA
unless otherwise noted.