Fire Emblem Warriors: Three Hopes - The Loop
Play Sound
The Zulus are a civilization in Civilization II.
Color
[
]
The Zulus are a green civilization. A game involving the Zulus will not include the Babylonians or Japanese.
Leaders
[
]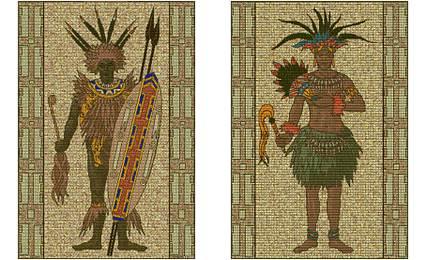 Main article: Leaders (Civ2)
The default male leader of the Zulus is Shaka (c. 1787–1828). An illegitimate son of the Zulu chief, he rose to power by assassinating his half-brother at the behest of his overlord Dingiswayo. Reforming Zulu culture and fighting methods, he turned his tribe into a militaristic empire. Following his mother's death, his excessive mourning—including forbidding pregnancy, the planting of crops, or the drinking of milk for one year upon penalty of death—prompted his assassination by his half-brother.
The default female leader is Shakala, an ahistoric figure who is apparently a feminization of Shaka.
Zulu leaders use governments' default titles.
Personality
[
]
The Zulu AI is aggressive.
City List
[
]
The default list of Zulu city names is:
Zimbabwe (default capital)
Bapedi
Hlobane
Isandhlwana
Intombe
Mpondo
Ngome
Swazi
Tugela
Umtata
Umfolozi
Ibabanago
Isipezi
Amatikulu
Zunguin
Harare
Kwekwe
Bulawayo
Manzini
Ubombo
Ndumo
Hluhluwe
Mkuze
Kwazulu
Empangeni
Ixopo
Umzimvubu
Xhora
Qamata
Maputo
Eshowe
Mqanduli
Mmabatho
Zitundo
Xai-Xai
Gaborone
Maxixe
Inhambane
Jangamo
Chiredzi
Masvingo
Gweru
Mbalabala
Hwange
Lusaka
Mutoko
Lilongwe
Mapai
Xinavane
Inhassoro
Chibabava